FAO/João Roberto Ripper Farmers, who gatherer flowers in the Southern Espinhaço Mountain Range in Brazil, enhance biodiversity and preserve traditional knowledge.
In Brasília, Ms. Mohammed said that Brazil – as the next chair of the G20 – can inspire collective global action towards the 2030 Agenda for Sustainable Development.
"Action like advocating for an SDG Stimulus to provide immediate relief, reforming Multilateral Development Banks and international financial institutions, and ensuring that developing countries have a strong voice at the decision-making table," Ms. Mohammed said.
"And action like increased south-south and triangular cooperation to achieve the SDGs — which Brazil has prioritized in recent years," she added.
Challenges faced by Latin America
The Deputy Secretary-General highlighted the challenges faced by the Latin American region, which suffered heavily from the COVID-19 pandemic, leading to rising poverty and economic struggles. Women in the region have been disproportionately affected, especially those working in the informal economy.
She also spoke of lack of progress towards Sustainable Development Goals (SDGs) targets, over 50 per cent of which show weak or insufficient progress, and 30 per cent have either stalled or reversed, including critical goals related to poverty alleviation, hunger and climate change impact mitigation.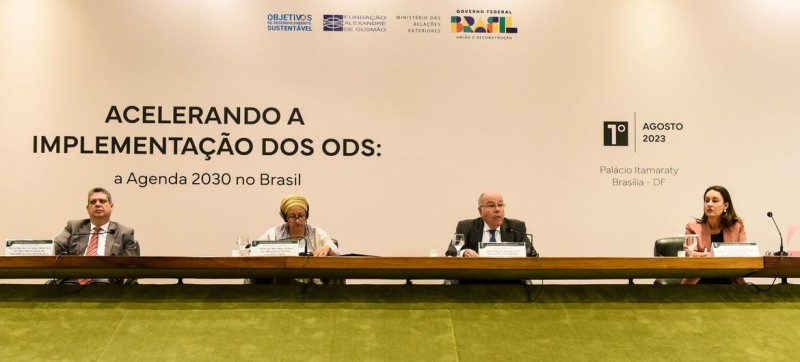 Gustavo Magalhães/MRE Foreign Minister Mauro Vieira (2nd right) and UN Deputy Secretary-General Amina Mohammed (2nd left), at a discussion of implementing the 2030 Agenda and the Sustainable Development Goals in Brazil.
Vital SDG Summit in September
Looking ahead, Ms. Mohammed stressed the importance of the SDG Summit in September.
"The Secretary-General is urging leaders to come to the UN General Assembly and the SDG Summit in September ready to contribute to a Rescue Plan for People and Planet. This means arriving with concrete national commitments and action plans to accelerate progress towards the SDGs," she said.
She called on Brazil to share its efforts to implement the 2030 Agenda domestically, the challenges it faces, and experiences it can share with others.
Ms. Mohammed concluded noting that Brazil is famous globally for football and that it knows better than any country that games are won in the second half.  
"I am convinced that this is also the case for the SDGs. As we enter the second half, we see Brazil as a fundamental player to help take us to a victory for people and planet," she said.
Visit to Brazil
The Deputy Secretary-General is on a visit to Brazil at the invitation of the Government, where she will engage with senior Government officials, UN staff and civil society on the country's role in accelerating action to achieve the 2030 Agenda and climate commitments.
During her trip, Ms. Mohammed is expected to visit the Amazon region, in the State of Pará, including meetings in Belém in the context of the forthcoming Amazon Dialogues.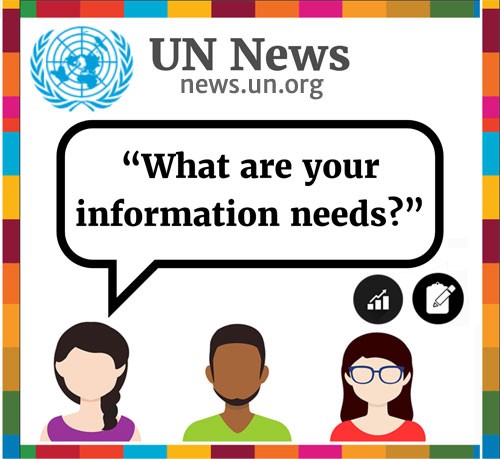 2023 UN News User Survey
Thank you in advance for agreeing to participate in our survey so we can improve and tailor our products to your needs. The survey will take no more than 4 minutes to complete.
We want to hear from you. Click here to take our survey!