WFP A woman buys food at a market in Bor, South Sudan. (file)
During a three-day visit to the country, Qu Dongyu, Director General of the UN Food and Agriculture Organization (FAO); Cindy McCain, Executive Director of the UN World Food Programme (WFP); and Alvaro Lario, President of the International Fund for Agricultural Development (IFAD) witnessed the devastating effects of severe weather events and a lack of infrastructure on communities.
"Conflict, climate change, and soaring costs in South Sudan are causing some of the highest levels of hunger in the world," said Ms. McCain.
She added that just handing out food is not the solution.  
"We must break the cycle and empower communities to plant the seeds of hope, opportunity, and economic development. With peace and stability, the potential of South Sudan is incredible," she stressed.
The visit comes after a joint UN report on the State of Food Security and Nutrition in the World 2023, which found that over 120 million more people are suffering chronic malnourishment since 2019.
Potential breadbasket of east Africa
Tweet URL
South Sudan offers huge potential as a major food producing country, but years of conflict, compounded by climate change, poor infrastructure, low education and high unemployment, stymie any progress, according to FAO.
"South Sudan has the potential to be the breadbasket of East Africa, but the climate crisis, poor agriculture infrastructure, instability, and economic shocks continue to disrupt agricultural and livestock productivity and food availability," said Mr. Qu, noting the importance of new funding.
"Investments and enabling policies that will improve on longer term food security, resilience and climate adaptation are urgently needed," he added.
Massive investments needed
Collaboration among the three UN agencies and with the Government and other partners in the country have helped stave off famine in recent years and enabled farmers to increase their food production and incomes.  
However, scaled-up and sustained action is needed to respond to the ongoing hunger crisis, avoid further setbacks, and mitigate future crises, the agencies said.
"To do this we need to mobilize massive investments and implement best practices to combat food insecurity and adapt to climate change. This will also greatly improve rural employment. But we need to act now," said Mr. Lario.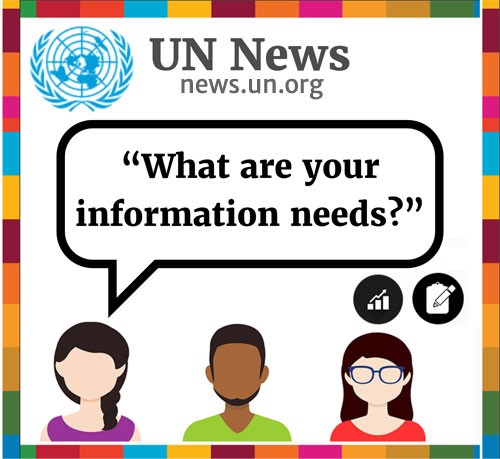 2023 UN News User Survey
Thank you in advance for agreeing to participate in our survey so we can improve and tailor our products to your needs. The survey will take no more than 4 minutes to complete.
We want to hear from you. Click here to take our survey!