© UNFPA/Sufian Adbul-Mouty Women, pregnant or with young children, wait for appointments at a maternity hospital in Port Sudan (file)..
FAO said 20.3 million individuals in Sudan face severe hunger, a figure that has nearly doubled since last year.  
Projections indicate that 42 per cent of the population endures high levels of acute food insecurity, exacerbated by disruptions in the market and skyrocketing food prices, which hinder access to essential goods and services.
Tweet URL
According to the latest Integrated Food Security Phases analysis, the common standards for classifying food severity, the situation is critical with 14 million people facing 'crisis' and more than six million people, around 13 per cent of the population, are now one step away from famine.
The regions most severely impacted include Khartoum, South and West Kordofan, as well as Central, East, South and West Darfur.  
'Unimaginable suffering'
Abdulhakim Elwaer, FAO's Assistant Director-General and Regional Representative for the Near East and North Africa, said "The conflict has had devastating consequences on the food and nutrition security and well-being of millions of people. Families are facing unimaginable suffering."
The displacement of over four million people due to ongoing fighting has also resulted in critical infrastructure damage, further exacerbating food insecurity and malnutrition.
FAO warned that insufficient resources continue to impede humanitarian efforts to address the situation.  
Funding shortfall
The UN agency has urgently appealed for an additional $65 million in funding to assist over six million people and support farmers in preparing for the upcoming planting season.  
The UN food agency expressed concern at the the projections for the period from October 2023 to February 2024 – with around 15 million people likely to face a food crisis.  
"It is vital that FAO is stepping in to support more than one million farmers this season to produce enough food for Sudanese people," said Mr. Elwaer.
Since mid-April, the conflict between Sudan's armed forces and the paramilitary Rapid Support Forces (RSF) has caused displacement, death, injury and an unfolding humanitarian crisis. This week, UN agencies confirmed that over four million people have been displaced due to the conflict, the majority of which within Sudan itself.  
The UN humanitarian affairs office,  OCHA, on Wednesday warned that hunger and displacement due to the war are spiraling out of control.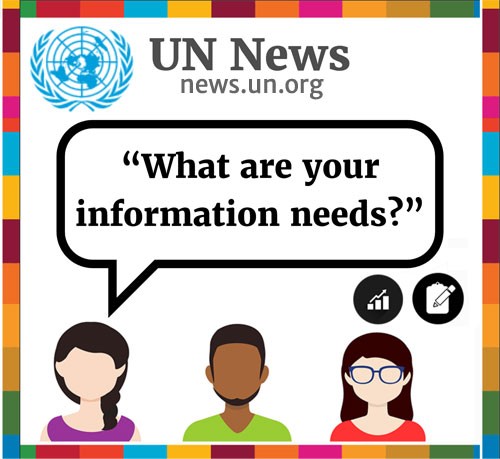 2023 UN News User Survey
Thank you in advance for agreeing to participate in our survey so we can improve and tailor our products to your needs. The survey will take no more than 4 minutes to complete.
We want to hear from you. Click here to take our survey!