ADB/Tengo Giorbelidze A research scientist in Georgia works on COVID-19-related experiments. WHO/Europe chief calls for more study of long COVID.
This summer will be "the first in more than three years that many of us will enjoy without the looming threat of COVID-19", but the life-threatening virus has not gone away completely, said WHO's regional director for Europe, Hans Kluge, told reporters at a virtual press conference from Copenhagen.
Each week, the coronavirus causes at least 1,000 new deaths across the region every week, he said, outlining other health concerns at the start of the holiday season.
Coping with "long COVID"
Over the first three years of the global health emergency, 36 million people across the region may have experienced "long COVID", a complex condition that scientists still know very little about, according to data from WHO's partner, the Institute for Health Metrics and Evaluation at the University of Washington in the United States.
"That's approximately one in 30 Europeans over the past three years," explained Dr. Kluge, underscoring that those affected may still be finding it hard to return to "normal life".
Tweet URL
Besides harming people in its protracted form, "COVID-19 exploited an epidemic of diseases, including cancers, cardiovascular disease, diabetes, and chronic lung illnesses, which account for 75 per cent of mortality in our region today," he said, reiterating WHO's call for more research to develop comprehensive diagnostics and treatment for long COVID.
Response to the threat
Dr. Kluge encouraged all eligible, especially those of vulnerable groups, to get vaccinated against COVID-19.
"We should ensure at least 70 per cent vaccine coverage for these groups, including both primary and additional booster doses," he said.
He also advocated for more physical activity and a healthier lifestyle. Undertaking, if possible, 25 minutes of moderate exercise a day, quitting smoking, reducing alcohol consumption, and limiting salt intake could significantly increase one's resilience to both infectious and non-communicable diseases, he added.
Extreme heat warnings
Readying Europeans for the summer, Dr. Kluge warned about months of possible extremely hot weather ahead which, according to the European Union and the World Meteorological Organization, is becoming the norm, not the exception.
"Last year in our region, extreme heat claimed 20,000 lives between June and August," he said.
Limiting outdoor activity, staying hydrated, keeping homes cool, and having more time to rest are some of the ways to survive the heat, he said, asking people to "look out for each other" and to check in on elderly relatives and neighbours.
Containing mpox
A recent resurgence of mpox infections appeared in the United States and then in Belgium, Netherlands, Spain, and the United Kingdom, Dr. Kluge said .
While only 22 new mpox cases were recorded in the European region during the month of May, he suggested that people in high-risk groups get vaccinated, limit contact with others in the case of symptoms, and avoid close physical contact, including sexual, with someone who has mpox. 
Welcoming the United Kingdom's efforts to continue its vaccination programme, he urged other countries to further reduce barriers to testing, vaccination, and care for persons in high-risk groups.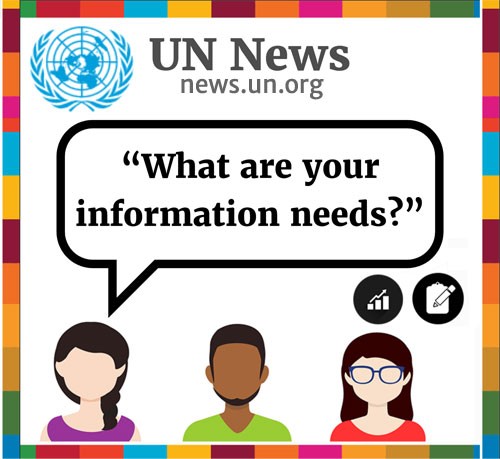 2023 UN News User Survey
Thank you in advance for agreeing to participate in our survey so we can improve and tailor our products to your needs. The survey will take no more than 4 minutes to complete.
We want to hear from you. Click here to take our survey!