© UNOCHA/Christina Powell Residents of Rann, in north-east Nigeria, wade through the flooded main road, which is now inaccessible by vehicle.
The UN's top humanitarian official in the country Matthias Schmale informed that severe hunger affects 4.3 million people in Nigeria's Borno, Adamawa and Yobe states. The number of children under five at risk of life-threatening severe acute malnutrition has doubled in one year to reach 700,000.
Describing the situation in the region, Mr. Schmale said: "I have been to Borno and the other two states several times, I've seen mothers fighting for lives of their malnourished children in nutrition stabilization centres." The children he spoke to complained about being hungry for days. 
"Those of us who are parents must imagine what it's like when you cannot ensure your children have enough to eat," emphasized the UN's humanitarian coordinator in Nigeria.
Drivers of crisis
The "catastrophic" situation is primarily the result of more than a decade of insecurity linked to non-state armed groups, which prevents people from farming and earning income from the land, Mr. Schmale said.
Another harmful factor is the climate change. Last year saw the worst floods in ten years in Nigeria, which affected more than 4.4 million people across the country, not just the north-east.
Soaring prices of food, fuel and fertilizers have exacerbated the crisis, and the response remains severely underfunded. The UN official said that out of the $1.3 billion in humanitarian funding needed for the region, only 25 per cent has been secured so far.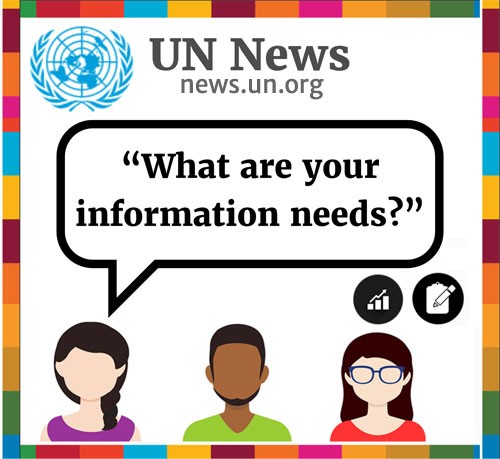 2023 UN News User Survey
Thank you in advance for agreeing to participate in our survey so we can improve and tailor our products to your needs. The survey will take no more than 4 minutes to complete.
We want to hear from you. Click here to take our survey!