WHO/Ernest Ankomah A two-year-old girl and her mother wait to see a doctor at a pediatric oncology unit in Ghana.
Only a quarter of low-income countries cover childhood cancer medicines in through public benefits, Tedros Adhanom Ghebreyesus, Director-General of the UN World Health Organization (WHO) said at his weekly press briefing in Geneva.
Survival rate slashed
"This subjects children and families to significant suffering and financial hardship, or puts them at risk of receiving substandard and falsified medicines. As a result, survival of children in these countries is less than 30 percent, compared with more than 90 percent for children in high income countries."
To help address the problem, WHO, supported by the US-based St. Jude Children's Research Hospital, a non-profit pediatric treatment and research facility focusing on leukemia and other cancers, launched the Global Initiative for Childhood Cancer in 2018.
The Initiative aims for at least a 60 per cent survival rate in low and middle-income countries by 2030, focusing on six cancers that are highly curable which represent more than half of all those found on children.
He added that in December 2021, the UN agency and St. Jude initiated a global programme to improve access to childhood cancer medicines.
"Its goal is to provide universal, sustained access to quality-assured, essential cancer medicine" for children outside developed economies, "free of charge," said Mr. Tedros.
Essential medicines for children
The WHO also announced that cancer medicines are among those that have been added to the latest version of the WHO Essential Medicines List and the Essential Medicines List for Children, published today.
"The new lists also include important new medicines for the treatment of multiple sclerosis, infectious diseases and cardiovascular conditions, among others. These treatments could have a very large public health impact globally, without jeopardizing the health budgets of low and middle-income countries," Mr. Tedros said.
Tweet URL
For over 40 years, countries all over the world have relied on the List as a definitive, evidence-based guide to the most important medicines for delivering the biggest health impact.
Over 60,000 heat deaths in Europe
Meanwhile, temperatures remain high across the northern hemisphere, threatening human health and wellbeing, amid estimates that over 61,000 people died from heat related causes in Europe last month.
According to WHO, heat stress, defined as the inability of the human body to cool itself, can trigger exhaustion or heat stroke and exacerbate conditions such as cardiovascular, respiratory and kidney diseases, as well as mental health problems.
"We are concerned about the impact of extreme weather on the health of people who are displaced or living in conflict-affected or vulnerable settings, where there is limited or no access to safe water and sanitation, lack of cooling and shortage of medical supplies," said Mr. Tedros.
He called on governments to put in place early-warning and response systems, strategies for the general population and vulnerable groups, and effective communication plans, while also underlining the urgent need to reduce greenhouse gas (GHG) emissions, and "protect the planet on which all life depends."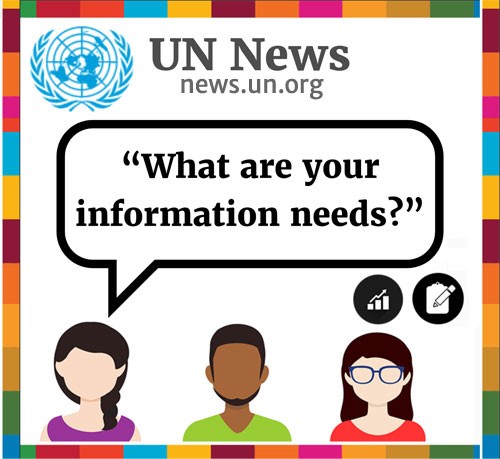 2023 UN News User Survey
Thank you in advance for agreeing to participate in our survey so we can improve and tailor our products to your needs. The survey will take no more than 4 minutes to complete.
We want to hear from you. Click here to take our survey!