© UNICEF/Rindra Ramasomanana Students attend an event after school in Madagascar. (file)
Tedros Adhanom Ghebreyesus, WHO Director-General, cautioned that just as mis- and disinformation undermined the global response to the COVID-19 pandemic, they are undermining efforts "to keep the world safer from future pandemics."
He drew comparisons with the efforts by the tobacco industry to derail negotiations at the WHO Framework Convention on Tobacco Control.
"The same thing is happening now. Groups with vested interests are claiming falsely that the accord is a power grab by WHO, and that it will stymie innovation and research. Both claims are completely false," Tedros continued.
"I need to put this plainly: those who peddle lies about this historic agreement are endangering the health and safety of future generations."
'WHO not a party to the agreement'
The head of WHO also emphasized that the agreement is between countries, and countries alone.
"WHO will not be a party," he said, noting that If two companies enter into a business contract, and use lawyers to help them develop it, "that doesn't give the lawyers control over the contract, nor make the lawyers a party to it."
"It's the same here."
The pandemic accord aims to promote solidarity and equity among countries in forging an effective pandemic response. Negotiations on the document are held at the Intergovernmental Negotiating Body (INB), which was established by WHO members at the World Health Assembly.
WHO provides secretariat support to the INB, supporting the organization of the meetings and facilitating participation of experts, UN agencies, and other stakeholders.
Heatwaves pressuring health systems
Tedros also highlighted that extreme heat, driven by the El Niño weather pattern and climate change, is amplifying pre-existing conditions and putting increased pressure on health systems.
"Extreme heat takes the greatest toll on those least able to manage its consequences, such as older people, infants and children, and the poor and homeless," he said.
In collaboration with the World Meteorological Organization (WMO), WHO is supporting countries to develop heat health action plans to coordinate preparedness and reduce the impacts of excessive heat on health.
Don't let COVID-19 guard down
In his briefing, the WHO Director-General also spoke about the outbreak of 29 cases of H5N1 avian influenza in cats, in Poland; the rebound in immunization services after COVID-19 induced disruptions; and the impact of poverty on rehabilitation services for those in need.
"For most people, rehabilitation services, including assistive technologies, are often out-of-pocket expenses that they cannot afford. Ensuring access to quality rehabilitation services, without financial hardship, is an essential part of every country's journey towards universal health coverage," he said.
Tedros also urged everyone not to let their guard down against COVID-19, as cases and deaths continue to be reported from around the world.
"WHO continues to advise people at high risk to wear a mask in crowded places, to get boosters when recommended, and to ensure adequate ventilation indoors," he said, appealing to governments to not dismantle the systems established to combat the COVID-19 pandemic but rather to uphold and sustain them.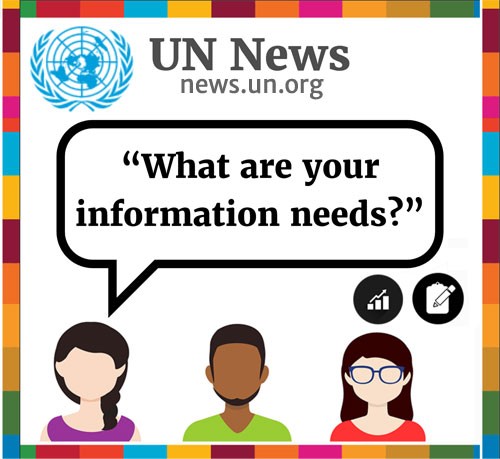 2023 UN News User Survey
Thank you in advance for agreeing to participate in our survey so we can improve and tailor our products to your needs. The survey will take no more than 4 minutes to complete.
We want to hear from you. Click here to take our survey!