© Unsplash/Steve Johnson The UN Security Council is considering the impact of AI on peace and security.
António Guterres said that if AI became primarily a weapon to launch cyberattacks, generate deepfakes, or for spreading disinformation and hate speech, it would have very serious consequences for global peace and security.
"Look no further than social media. Tools and platforms that were designed to enhance human connection are now used to undermine elections, spread conspiracy theories, and incite hatred and violence," he said.
"Malfunctioning AI systems are another huge area of concern. And the interaction between AI and nuclear weapons, biotechnology, neurotechnology, and robotics, is deeply alarming."
AI governance
Mr. Guterres noted the problematic debate over AI governance, highlighting the need for a universal approach, and citing similar experiences in the past which offer a potential way forward, under UN leadership.  
"The international community has a long history of responding to new technologies with the potential to disrupt our societies and economies. We have come together at the United Nations to set new international rules, sign new treaties, and establish new global agencies", he added.
The guiding principles on lethal autonomous weapons systems and the recommendations on the Ethics of Artificial Intelligence, for instance, were discussed and agreed at UN forums.  
Similarly, the AI for Good summit, convened in Geneva last month, brought together experts, the private sector, UN agencies, and governments, to help ensure the groundbreaking technology serves the common good, he added.
Huge skills gap
Mr. Guterres pointed to a skills gap around AI within governments and other bureaucracies, which must be addressed at a national and global level.
"I therefore welcome calls from some Member States for the creation of a new United Nations entity to support collective efforts to govern this extraordinary technology, inspired by such models as the International Atomic Energy Agency, the International Civil Aviation Organization, or the Intergovernmental Panel on Climate Change," he said.
"A new UN entity would gather expertise and put it at the disposal of the international community. And it could support collaboration on the research and development of AI tools to accelerate sustainable development."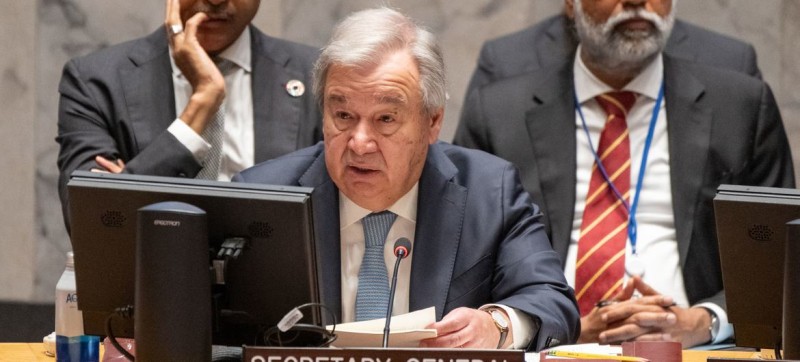 UN Photo/Eskinder Debebe The UN Secretary-General António Guterres addresses the UN Security Council on the threat of AI to international peace and security.
Policy options
Mr. Guterres announced that he will be convening a high-level meeting for AI, which will report back on the options for global governance, by the end of this year. He is also going to issue a new policy brief on A New Agenda for Peace, which will make recommendations on AI governance to Member States.
The policy brief will call for negotiations to be concluded by 2026 on a legally-binding instrument to prohibit lethal autonomous weapons systems that function without human control or oversight, which cannot be used in compliance with international humanitarian law.
Exercise leadership
The Secretary-General called on the Security Council, which is responsible for international peace and security, to "exercise leadership on AI" and show the way towards common measures for their transparency, accountability, and oversight.
"We must work together for AI that bridges social, digital, and economic divides, not one that pushes us further apart. I urge you to join forces and build trust for peace and security," Mr. Guterres concluded.
A first in the Council
The meeting on Tuesday was convened by the United Kingdom in its capacity holding the rotating presidency of the Security Council for the month of July.  
It was the first-ever meeting of the 15-member Council on the potential threats of artificial intelligence to international peace and security.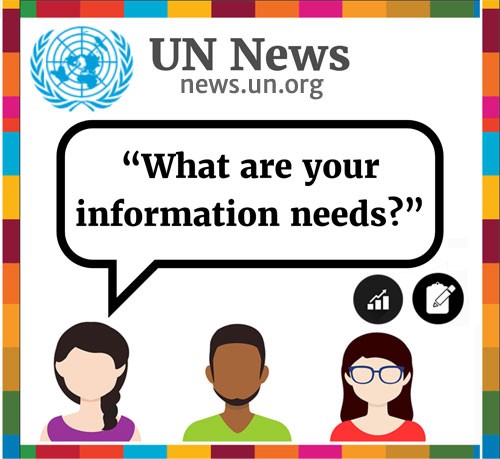 2023 UN News User Survey
Thank you in advance for agreeing to participate in our survey so we can improve and tailor our products to your needs. The survey will take no more than 4 minutes to complete.
We want to hear from you. Click here to take our survey!