© UNICEF/Mark Naftalin A girl looks out over submerged houses in Jonglei State in South Sudan. Flooding has devastated much of the area and it is estimated that more than 800,000 people in the country have been affected.
The trend indicates that climate litigation is becoming an integral part of the international push for greater climate action and justice. 
Tweet URL
The Global Climate Litigation Report: 2023 Status Review, is based on a review of cases up to the end of 2022, compiled by the Sabin Center for Climate Change Law at Columbia University, which partnered with UNEP on the research.
The report was launched on eve of the first anniversary of the UN General Assembly's declaration that access to a clean and healthy environment is a universal human right. 
"Climate policies are far behind what is needed to keep global temperatures below the 1.5°C threshold, with extreme weather events and searing heat already baking our planet," said Inger Andersen, Executive Director of UNEP.
"People are increasingly turning to courts to combat the climate crisis, holding governments and the private sector accountable and making litigation a key mechanism for securing climate action and promoting climate justice." 
A tool to advance climate action
Action is accelerating, the report said, and in 2017 "we reported 884 cases in 24 jurisdictions, and today in our report we say that there are over 2,180 cases in 65 jurisdictions, said Andrew Raine, Head of the Frontiers in Environmental Law Unit of UNEP, in an interview with UN News.
"There is seemingly a new case every week", he added.
Although the United States is still leading the process with 1,522 cases having gone through the courts, the percentage of cases outside the US has risen from 26 to 30 per cent over the past five years, including a significant rise in developing countries, where about 17 per cent of cases overall have been filed. 
Who's suing who?
Children, youth, women, senior citizens, and indigenous peoples are using litigation to ensure their voices are heard and their needs considered in climate plans and decisions made by both public institutions and the private sector. 
Notably, cases that contest deforestation and resource extraction-dependent projects also offer co-benefits in preventing pollution and safeguarding nature and ecosystems.
The report categorizes ongoing climate litigation into six main types of cases, ranging from human rights-based claims compelling climate action to seeking corporate accountability for climate harms and advocating for greater climate disclosures and an end to greenwashing.
Soundcloud
What's to expect
Looking forward, the authors of the report anticipate several trends in global climate litigation.
Among them is an expected rise in cases filed by migrants, internally displaced people, and asylum seekers forced to relocate from their homes, partly due to climate change impacts.
However, as the litigation evolves, warns Andrew Raine, potential backlash from the accused parties is to be expected.
"By this we mean cases brought against climate activists, or cases against those who are seeking to take climate actions," he said, adding that it will be important to keep track of the data going forward.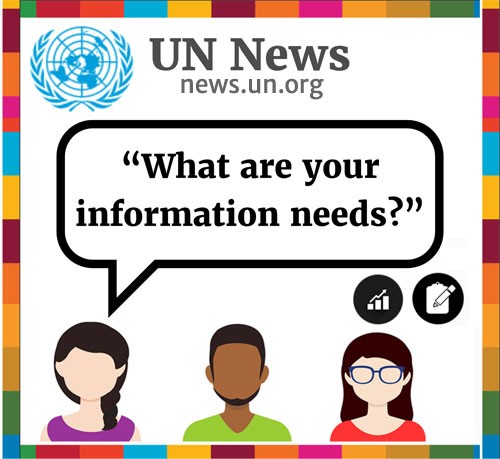 2023 UN News User Survey
Thank you in advance for agreeing to participate in our survey so we can improve and tailor our products to your needs. The survey will take no more than 4 minutes to complete.
We want to hear from you. Click here to take our survey!