World Organization for Development is proud to be a member of the Team of Experts of the UNECE
World Organization for Development is proud to be a member of the Team of Experts of the UNECE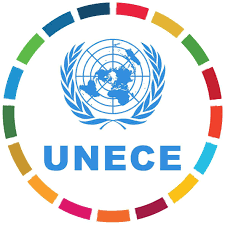 The World Organization for Development has always been supporting the work of UNECE.
World Organization for Development has been proud to be a member of the Team of Experts of the UNECE Committee on Innovation, Competitiveness, and Private-Public Partnerships (PPP) since 2015.
The United Nations Economic Commission for Europe (UNECE) was set up in 1947 by ECOSOC.
It is one of five regional commissions of the United Nations. The others are the following:
UNECE's principal aim is to promote pan-European economic integration. UNECE includes 56 member States in Europe, North America, and Asia. However, all interested United Nations member States may participate in the work of UNECE. Over 70 international professional organizations and other non-governmental organizations participate in UNECE activities.
ECOSOC has defined UNECE's terms of reference.