December 3 2015, Thursday
The Republic of Tatarstan has been given the Gold Award in the nomination "The region of the Russian Federation with the most favourable investment climate".
The World Investment Award "Investment Angel" ceremony was held in Moscow on November 30. In addition, a number of Tatarstan investors was marked.
In the nomination "Investor of the Year", LLC «Chelny-Broiler» has got a silver award;
in the nomination "Technology Investor of the Year", LLC Ford Sollers got the Bronze award.
The awards were presented on the basis of the analysis of the rating agency of Strategic Initiatives to promote new projects (ASI), the rating of analytical service WOD – Research and official statistics.
"Many people are accustomed to the fact that Tatarstan is a leader. But leadership – is not only a good reputation but is also a responsibility. This is daily work. Congratulations to our republic and investors who were awarded the "Investment Angel" Award, – notes Tatarstan Investment Development Agency Chief Executive Taliya Minullina.
"Investment Angel" Award has been held since 2010 and gives awards for professionalism, competence and achievement in investment in the development, production and sale of high-quality and competitive products and services in Russia. The purpose of the award – is to show the world community the attractiveness of the Russian economy for the implementation of exciting investment projects. The organizer of the award – is the World Organization for Development. Based on the Agency of Strategic Initiatives rating to promote new projects (ASI), it annually announces the most attractive investment regions of the Russian Federation and the most active and distinguished foreign and Russian investors.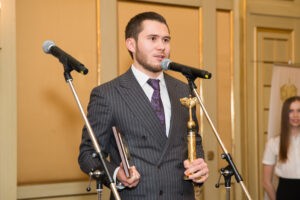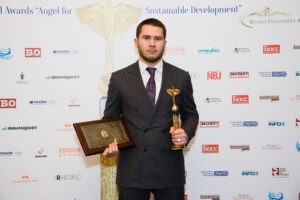 The event was attended by the Chairman of the organizing committee of "Investment Angel", the president of the World Organization for Development Robert Gubernatorov, Minister of Moscow Government, Head of the Department of Foreign Economic Relations of Moscow Sergey Cheremin, Deputy Plenipotentiary Representative of the Republic of Tatarstan in the Russian Federation for International and Economic Affairs Bulat Minnullin, Vice president, Head of the Directorate for International Relations "Business Russia" Nonna Ghahramanyan, Director of marketing for Samsung Electronics Rus Company Sergey Pevnev and others.
For reference: 
Association "World Organization for Development" – is an international non-governmental organization having special consultative status under the ECOSOC UN. It was created in 2009 according to the principles and ideals of the United Nations. The structure includes the WOD-Research Analytical Studies Service, the international edition of the World Economic Journal, and the World Award "Investment Angel" organizing committee. In accordance with its status, it actively supports and expresses its position on various international markets, including the United Nations. The organization works in the territories of developing and developed countries, including the Russian Federation, CIS and BRICS, the EU, and the United States.